News
APRIL 7, 2019 by STARSHIP EARTH: THE BIG PICTURE
Headlines and Updates for April 7, 2019: Fountains of Information for a Sunday [videos]
This just in… and AG Barr to testify before Congress on Tuesday. Nunes explains why criminals have not yet been arrested. The cabal is lawless, but the patriots are doing everything by the book, constitutionally, and lawfully. The process is underway.
Nunes: Prepared to send 8 criminal referrals to Barr
---
Simon Parkes did his usual intel update and Q&A on Friday. After his discussion with Sacha Stone recently he said America may be the only country that has protected its populace from the 5G threat.
You may recall we shared a very positive SerialBrain2 decode of Trump Tweets via And We Know telling us that POTUS took care of 5G in the US and that we are safe to move forward with that technology. Other countries will need to follow suit, but will be fighting the deep state all the way. Citizens—get moving!
Simon also said his contacts tell him that Planet X will be visible to the naked eye in the not too distant future, that it will pass by Earth, but will not collide. The close proximity may have various effects on us, however, which he detailed as possibilities. Like we keep saying… no mass extinction event—sorry! People need to quit with the fear porn and stop making videos and writing articles about the end of Humanity and Earth.
2019 04 05 Connecting Consciousness – Simon Parkes
---
This sounds encouraging. Not everyone understands the situation, however.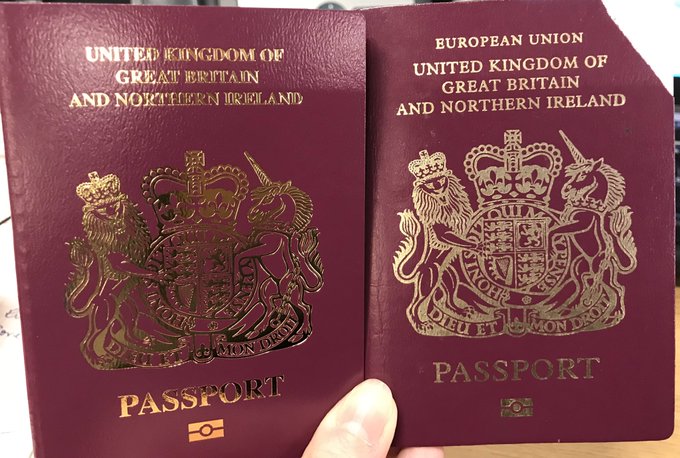 Susan Hindle Barone@SpinHBarone
TRULY APPALLED. Picked up my new passport today – my old one expires in the next couple of months. See below: Spot the difference!7,3339:01 AM – Apr 5, 20197,118 people are talking about thisTwitter Ads info and privacy
---
Space wars or space rocks? Videos at RT.
Another over New York state recently.
---
Thomas Williams show from Thursday, April 4 is in video now. Thomas is a member of one of the groups fighting the deep state and brings us quality intelligence as well as his inside perspective on current events while he lives on the edge every day.
4_4_19_truth_honor_integrity_show
This 3-way with Harvey Schlanger and Bill Binney on the X22 report was very enlightening and shows us how much data the patriots have that debunks a lot of the disinfo we see and hear on the Internet. Highly recommended.
The Day Of Reckoning Has Arrived, We Have It All: Harley & Bill
---
Are you aware of an email leak from Wikileaks involving John Podesta concerning an offer to do a movie? Most intriguing. And there is also talk in this video of SCOTUS Antonin Scalia who was murdered in Texas. Was the movie a hit? Do you believe in coincidences?
This video also examines the mosque shooting in Christchurch, NZ. Isn't it interesting that John Podesta was there just prior?
"Q LEGEN[D] is an investigative journalist show that examines the links, developments, scope & implications of the Q Anon Movement. Q LEGEN[D] is the Key to read the Q Anon Map – and examines news headlines before they impact society. Good Dog answers Q Anon's call to deliver the News – as a Citizen Journalist."
The Q LEGEN[D] – by GoodDog
---
Canada is a haven for the mob, particularly in Québec, David Hawkins tells us. David can reverse engineer almost any crime and brings us intelligence about horrific practices on the part of the dark cabal that many people will find difficult to believe because they're simply inhuman.
You may recall David partnered with Field McConnell for many years as part of Abel Danger. David had some projects of his own he wanted to pursue and branched out recently and he's doing a marvelous job informing us of the reality of the activities of the deep state/New World Order. Jason Goodman of Crowdsource the Truth features this discussion on his channel.
Starnet Piggy Palace Good times Society for Split Tunnel Dead Pool Boeing Bets with David Hawkins