LifeNews.com: GA Governor Bans Abortions; Doesn't Care What Hell-y-wood Thinks
Having problems reading this email? To read the news, visit LifeNews.com.
LifeNews.com Pro-Life News Report
Monday, April 1, 2019


Top Stories
• "Unplanned" Movie Opens in 5th Place Despite R Rating and Media Blackout, Expands to More Theaters
• Tomorrow Republicans Will Try to Bypass Nancy Pelosi for a Vote to Stop Infanticide
• President Trump Cuts Planned Parenthood Funding $44 Million, Sends Funds to Pregnancy Centers
• Stacy Abrams Says Georgia Bill Banning Abortions When Baby's Heartbeat Begins is "Evil"
More Pro-Life News
• President Trump Will Nominate Amy Barrett When Ruth Bader Ginsburg's Seat Opens Up
• Twitter Suspended "Unplanned" Movie's Account, Then Its Followers Mysteriously Disappeared
• Joy Behar Defends Creepy Joe Biden: "He Touches You, That's What He's Like"
• Supreme Court Won't Dismiss Bogus Charges Against David Daleiden for Exposing Planned Parenthood
• Scroll Down for Several More Pro-Life News Stories
PLEASE HELP LIFENEWS WITH OUR SPRING FUNDRAISING CAMPAIGN. HELP US RAISE $50,000 FOR OUR PRO-LIFE MISSION!

Pro-abortion actress Alyssa Milano delivered a letter to Georgia Gov. Brian Kemp's office Tuesday urging him to oppose a bill protecting unborn babies from abortion.
Despite a media blackout, a 'R' rating designed to discourage viewers and little coverage outside conservative media circles, the new movie "Unplanned" opened in 5th place this past weekend and it will expand to even more theaters next weekend.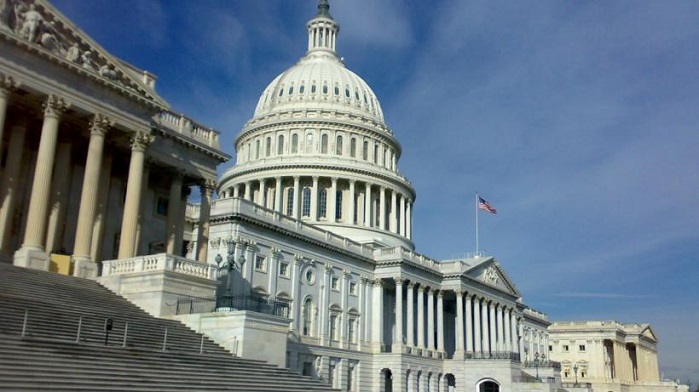 Click to Read at LifeNews.com.

President Donald Trump's administration whittled down Planned Parenthood's taxpayer funding by about $44 million a year on Friday through Title X grants.
Click to Read at LifeNews.com

Pro-abortion politician Stacey Abrams slammed a Georgia bill as "evil" on Sunday because it protects unborn babies from abortion once their heartbeats are detectable.
President Donald Trump reportedly has conservative Judge Amy Coney Barrett in mind to fill U.S. Supreme Court Justice Ruth Bader Ginsburg's seat if she retires.
The "Unplanned" filmmakers experienced more issues with Twitter over the weekend.
HEAVEN SPEAKSJoin us for the Rosary Vigil for Our Lady's Anniversary Weekend of June 14, 15, 16. Priests go free, domestic air, hotel, meals. For a free rose petal blessed by Jesus and Mary with powers of cure and conversion, contact: ST. MICHAEL'S WORLD APOSTOLATE, BOX 514, BAYSIDE, NY 11361, 718-359-3908. www.smwa.org (Advertisement)
After they spent last week defending former Vice President Joe Biden after the left came after him over Anita Hill, the hosts of The View opened the show Monday defending the potential 2020 Democrat contender yet again.
The U.S. Supreme Court refused Monday to hear an appeal to dismiss Planned Parenthood's lawsuit against David Daleiden and the Center for Medical Progress.

MORE PRO-LIFE NEWS FROM TODAY
Looking for an inspiring and motivating speaker for your pro-life event? Don't have much to spend on a high-priced speaker costing several thousand dollars? Contact news@lifenews.com about having LifeNews Editor Steven Ertelt speak at your event.
Minnesota Pays for Killing 4,356 Babies in Abortions as Planned Parenthood Pushes "Free" Abortions