Trump Caves to Neocon Zionists Now to Leave 1,000 Troops in Syria-Pictured Are The Bankster Running the Show Tied Into British Empire Mafia-ZIONIST
Trump Now to Leave 1,000 Troops in Syria
By infostormer -March 18, 20190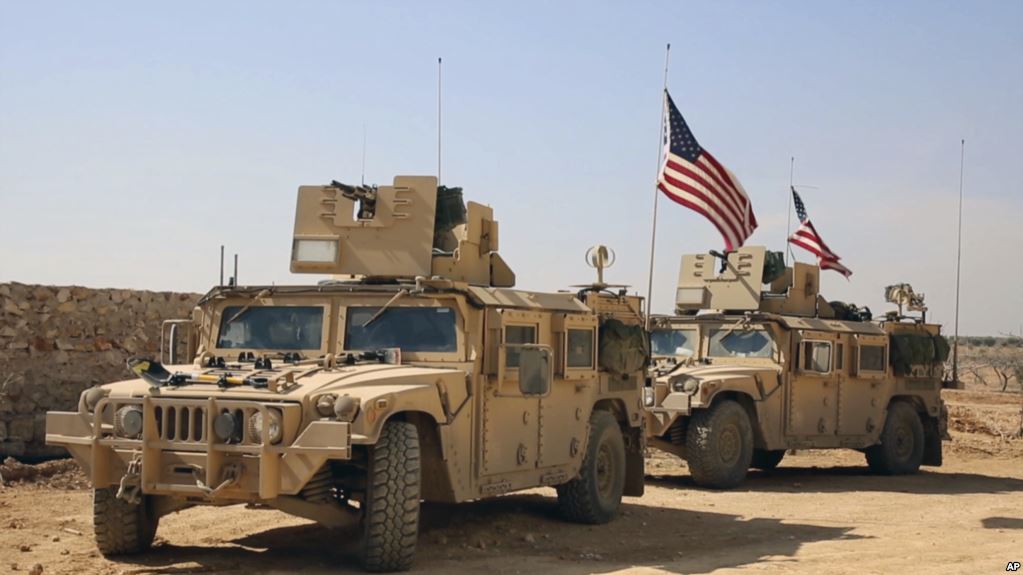 So much for a complete military withdrawal from Syria. I gave Trump the benefit of the doubt when he said that he was going to leave a small force of 400 but now that number has apparently ballooned to 1,000.
WSJ:
The U.S. military is crafting plans to keep nearly 1,000 forces in Syria, U.S. officials said, a shift that comes three months after President Trump ordered a complete withdrawal and is far more than the White House originally intended.

Protracted administration talks with Turkey, European allies and U.S.-backed Kurdish fighters have so far failed to secure an agreement to create a safe zone in northeastern Syria, part of Mr. Trump's plan for leaving Syria.

The U.S. now plans to keep working with Kurdish fighters in Syria, despite Turkish threats to cross the border and attack the Kurds, the U.S. officials said. The proposal could keep as many as 1,000 American forces, spread from the north of Syria to the south, they said.

Once the last bastion of Islamic State is seized, the U.S. expects to shift its focus toward withdrawing hundreds of American forces, in keeping with what Mr. Trump originally ordered.

The evolving discussions represent a decisive shift away from Mr. Trump's December directive to get all Americans out of Syria, a country he recently said was little more than "sand and death."
The argument behind leaving troops in the region is that it prevents the Turks from slaughtering the Kurds. But why is that any of our business? I don't give a fuck about the tribal squabbles between two different groups of sand people.
This decision is really about Israel. Leaving American troops to protect the Kurds is just an excuse to maintain this presence. The troops serve as another buffer between Israel and their enemies in Iran.
Trump needs to fix this and tell the military to get all troops out of the region. But it is doubtful that he will do any of that. He's seems more concerned about Saturday Night Live making fun of him and Judge Jeannine Pirro losing her show on Fox News.SHAREFacebookTwitter