Excellent Anti-War Presidential Candidate Smeared By Empire's Controlled Propaganda Media
'Putin puppet' vs 'Assad shill': Democrats & Republicans unite in panic over Gabbard challenging Trump in 2020
ANDREW CHEETHAM6 hours ago
'With Representative Tulsi Gabbard (D-Hawaii) entering the 2020 presidential fray, establishment figures on both Right and Left are scrambling to smear the anti-war congresswoman with impeccable identity-politics bona fides.
Ever since her 2017 visit to Syria, Gabbard has been condemned for daring to seek firsthand accounts rather than blindly trusting the MSM narrative, so on Friday the pundits were again off to the races, with fresh accusations of Assad-sympathizing.

Tired of Putin? Vote Assad 2020!!!!!!! https://www.cnn.com/2019/01/11/politics/tulsi-gabbard-van-jones/index.html …2615:46 PM – Jan 11, 2019Twitter Ads info and privacyTulsi Gabbard says she will run for president in 2020Rep. Tulsi Gabbard said Friday she will run for president in 2020.cnn.com139 people are talking about this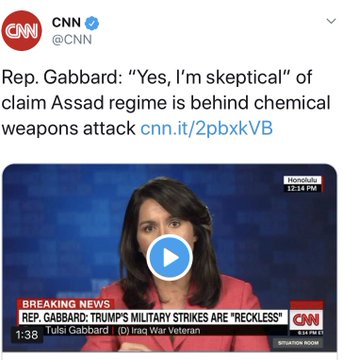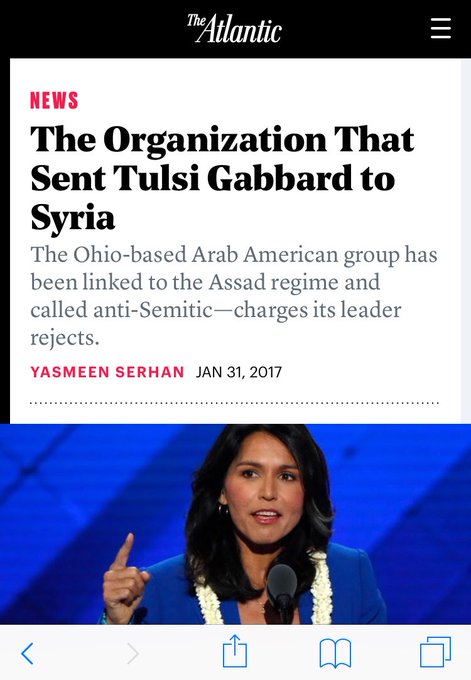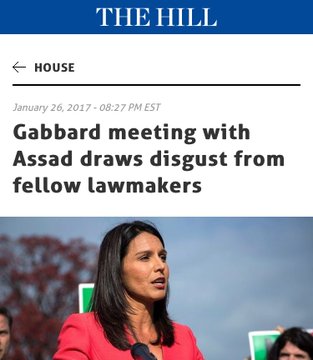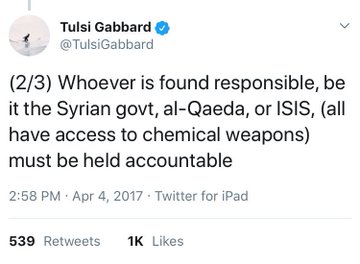 Tulsi Gabbard's disturbing and singular denialism of Assad's role in the brutal butchering of his own people, obliging a meeting with him and spreading his propaganda should be disqualifying.2,0837:01 PM – Jan 11, 20191,162 people are talking about thisTwitter Ads info and privacy
"Assad apologist" seems to be the Tulsi equivalent of "Putin puppet," judging from the early tweets, though she was accused of being one of those too.

Tulsi Gabbard is where I draw the line. She's a right wing lunatic, she supports Assad, she's a Trump pal, she tried to sabotage the DNC from within in 2016, and Russia Today loves her. She's the one Democrat I will oppose in 2020. She's not a real Democrat, she's Steve Bannon.2,5257:46 PM – Jan 11, 2019Twitter Ads info and privacy1,126 people are talking about this
Gabbard certainly poses a thorny problem for the neocon-neoliberal axis, as she checks all the identity politics boxes – the first Hindu member of Congress, a woman, a veteran – and she has undeniable populist appeal, given her anti-establishment record. While Gabbard is a Democrat, she was emphatically not a Clinton supporter, resigning as vice chair of the Democratic National Committee in February 2016 to endorse Bernie Sanders in the primary.'
Read more: 'Putin puppet' vs 'Assad shill': Democrats & Republicans unite in panic over Gabbard challenging Trump in 2020