The 16 Democrats Helping Kill Net Neutrality…Action NOW!
THESE ARE THE 16 DEMOCRATS HELPING TRUMP AND AJIT PAI KILL NET NEUTRALITY
The vast majority of Americans support net neutrality, but a handful of House Democrats are holding outsupport. Why? They've all taken tens of thousands of dollars in "campaign donations" from powerful Internet service providers like AT&T, Comcast and Verizon. Now, Congress has just a few more days to save the Internet as we know it and we need these Democrats are on our side. Enter your number now to tell them to side with the American people by committing to real net neutrality.
Your number will only be used for this call and will never be shared with third parties. Privacy Policy
Rep. Brandon Boyle
(PA-13)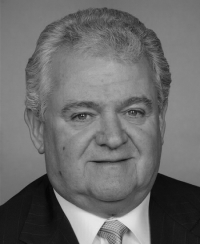 Rep. Robert Brady
(PA-1)
Rep. G.K. Butterfield
(NC-1)
Rep. Matt Cartwright
(PA-17)
Rep. Jim Costa
(CA-16)
Rep. Henry Cuellar
(TX-28)
Rep. Dwight Evans
(PA-2)
Rep. Vicente Gonzalez
(TX-15)
Rep. Josh Gottheimer
(NJ-5)
Rep. Gene Green
(TX-29)
Rep. Tom O'Halleran
(AZ-1)
Rep. Brad Schneider
(IL-10)
Rep. David Scott
(GA-13)
Rep. Kyrsten Sinema
(AZ-9)
Rep. Filemon Vela
(TX-34)
Rep. Pete Visclosky
(IN-1)
LAWMAKERS, BUSINESSES, AND THE GRASSROOTS VOICES ON THE RIGHT SIDE OF INTERNET HISTORY
SENATORS
Sen. Tammy Baldwin
Sen. Michael Bennet
Sen. Richard Blumenthal
Sen. Cory Booker
Sen. Sherrod Brown
Sen. Maria Cantwell
Sen. Benjamin Cardin
Sen. Thomas Carper
Sen. Bob Casey
Sen. Susan Collins
HOUSE MEMBERS
Rep. Alma Adams
Rep. Pete Aguilar
Rep. Nanette Barragán
Rep. Karen Bass
Rep. Joyce Beatty
Rep. Ami Bera
Rep. Donald Beyer
Rep. Sanford Bishop
Rep. Earl Blumenauer
Rep. Lisa Blunt Rochester
ORGANIZATIONS
18mr.org
99designs
AALL
Accessnow
ACLU
Adafruit
AdBlock
Airbnb
ALA
Allied for the Start Ups
PEOPLE
Adel Alizadeh
Against Me!
Alfre Woodard
Algiers
Alyssa Milano
Amanda Levie
Amanda Michelle
Amanda Palmer
Andrew Lee
Andrew Woolford