Rat Problem Out of Control in D.C….The Names For These Rats Are Pelosi, Feinstein, Schiff, Nadler, Waters, etc.
Klayman: No Wonder Rats Like DC: Pelosi, Schiff, Nadler, Waters, Blumenthal, Warren, Sanders, Harris, Feinstein, and Booker Make Them Feel Right at Home!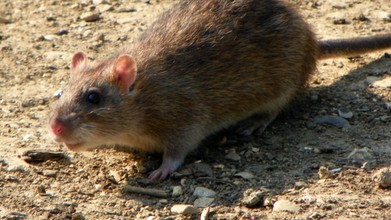 By Catie Keck
Gizmodo
December 14, 2018
Washington, DC, has a serious rat problem on its hands, and it has little to do with the shady goings-on at some of the highest levels of government. No, we're talking real, honest to god rat kings who are wreaking havoc on the nation's capital.
The Associated Press reported Wednesday that the DC region is facing a serious problem with Rattus Norvegicus, or the brown rat, an infestation that's being exacerbated by both a population spike as well as mild winters. With their numbers on the rise, DC now trails New York and Los Angeles for its rat population, the Associated Press reported:
Sacha Baron Cohen's in Hot Seat for Lying
Court filing outlines shock entertainer's 'fraudulent subterfuge,' 'defamation'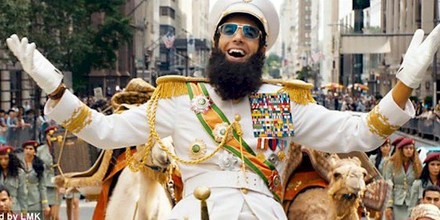 WND
December 14, 2018
Shock entertainer Sacha Baron Cohen is in the hot seat now for lying in a "consent agreement" through which former Alabama Supreme Court Chief Justice Roy Moore traveled to Washington to appear in his show.
WND reported in September that Moore sued Cohen and his production companies for $95 million for duping him into appearing on camera in a Showtime program called "Who is America?"
Klayman Law Group, P.A.


2020 Pennsylvania Ave, NW




Suite 800




Washington, DC 20006
Thank God For Judge Sullivan-A Real Judge Who is a Constitutionalist!
Klayman: Judge Sullivan Is a Credit to an Otherwise Generally Politicized Federal Judiciary!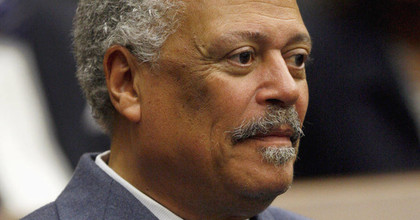 By Kimberley A. Strassel
WSJ
December 14, 2018
Robert Mueller has operated for 19 months as a law unto himself, reminding us of the awesome and destructive powers of special counsels. About the only possible check on Mr. Mueller is a judge who is wise to the tricks of prosecutors and investigators. Good news: That's what we got this week.
Former national security adviser Mike Flynn a year ago pleaded guilty to one count of lying to the Federal Bureau of Investigation about his conversations with Russia's ambassador to the U.S. Mr. Flynn's defense team this week filed a…
Support Our Cause and Join Our Fight!
Your help is urgently needed!
Subscribe to Our Podcast