Corrupt Kleptocrat Brenda Snipes Sued For Fraud!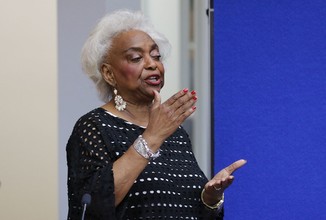 By Kate Feldman
New York Daily News
December 3, 2018
Brenda Snipes apparently isn't going anywhere after all.
The embattled Broward County Supervisor of Elections rescinded her resignation Saturday, a day after Gov. Rick Scott suspended her without pay.
"After a series of inexcusable actions, it's clear that there needs to be an immediate change in Broward County and taxpayers should no longer be burdened by paying a salary for a Supervisor of Elections who has already announced resignation," Scott said in a statement Friday.
My Comment:  Kleptocrat defined:
a ruler who uses political power to steal his or her country's resources.

I consider votes a resource.
Klayman Law Group, P.A.


2020 Pennsylvania Ave, NW




Suite 800




Washington, DC 20006