Session's Antitrust Chief Is As Crooked as a Dog's Hind Leg; Otherwise He Wouldn't Even Be There!
Klayman: As Predicted Sessions' Antitrust Chief Will Not Sue Social Media Giants! Freedom Watch Has as We Are Your "Justice Department"! Go towww.FreedomWatchUSA.org to Support Our Class Action Suit! Share and Donate
Engadget
September 8, 2018
Earlier this week, after Facebook and Twitter executives testified before Congress about misinformation, election meddling and content monitoring, US Attorney General Jeff Sessions announced he would be meeting with state AGs about social networks "intentionally stifling the free exchange of ideas." The talks will also address concerns over anti-competitiveness among big tech companies. But now, Makan Delrahim, the Justice Department's antitrust division head, has put those competition concerns into some context.
"Just because somebody is big does not mean they have violated the laws," he said at a conference on Thursday. "Nor should we condemn them because they have succeeded." The statement came in response to a question about whether Amazon should be treated as a monopoly, Bloomberg reports. Delrahim said he supported Sessions' meeting but noted that there needs to be "credible evidence" that companies are engaging in anticompetitive practices before antitrust officials can take any measures to correct the problem. "Is any of their conduct in any way limiting the ability of that upstart to challenge their market position in that market where they're dominating?" he said. "Big is not bad but behaving badly is bad."
Support Our Cause and Join Our Fight!
Your help is urgently needed!
Roy Moore Sues Sacha Baron Cohen and Showtime, Seeking $95 Million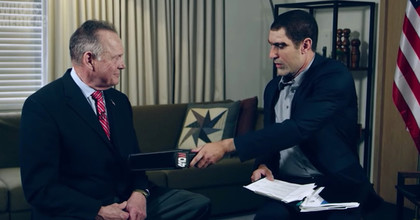 By Sopan Deb
New York Times
September 7, 2018
Roy S. Moore, the former Senate candidate from Alabama, has followed through on his threat to sue Sacha Baron Cohen after he was duped into appearing on Mr. Cohen's Showtime series, "Who Is America?"
Mr. Moore said he was seeking more than $95 million in damages for defamation, intentional infliction of emotional distress and fraud in a suit filed on Wednesday in Federal District Court in the District of Columbia. Showtime and CBS, which owns it, are named as defendants along with Mr. Cohen.
News Articles
Klayman: Starr Was Out of His League and Was Eaten Alive by Clinton Lawyer David Kendall!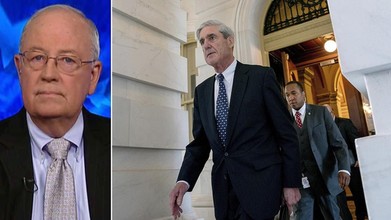 By Alex Pappas
Fox News
September 11, 2018
Former independent counsel Ken Starr writes in his new memoir that he considered — but ultimately abandoned — the idea of perjury charges against then-first lady Hillary Clinton after her "preposterous" deposition with investigators in 1995.
"I was upset over Mrs. Clinton's performance, and was even considering bringing the matter before the Washington grand jury for possible indictment on perjury," Starr wrote in "Contempt: A Memoir of the Clinton Investigation," which hits bookshelves Tuesday.
Support Our Cause and Join Our Fight!
Your help is urgently needed!