U.S. Dept. of Health Close to Ending Planned Parenthood Funding! WOW!

U.S. Dept. of Health close to ending Planned Parenthood funding
Thursday, July 12, 2018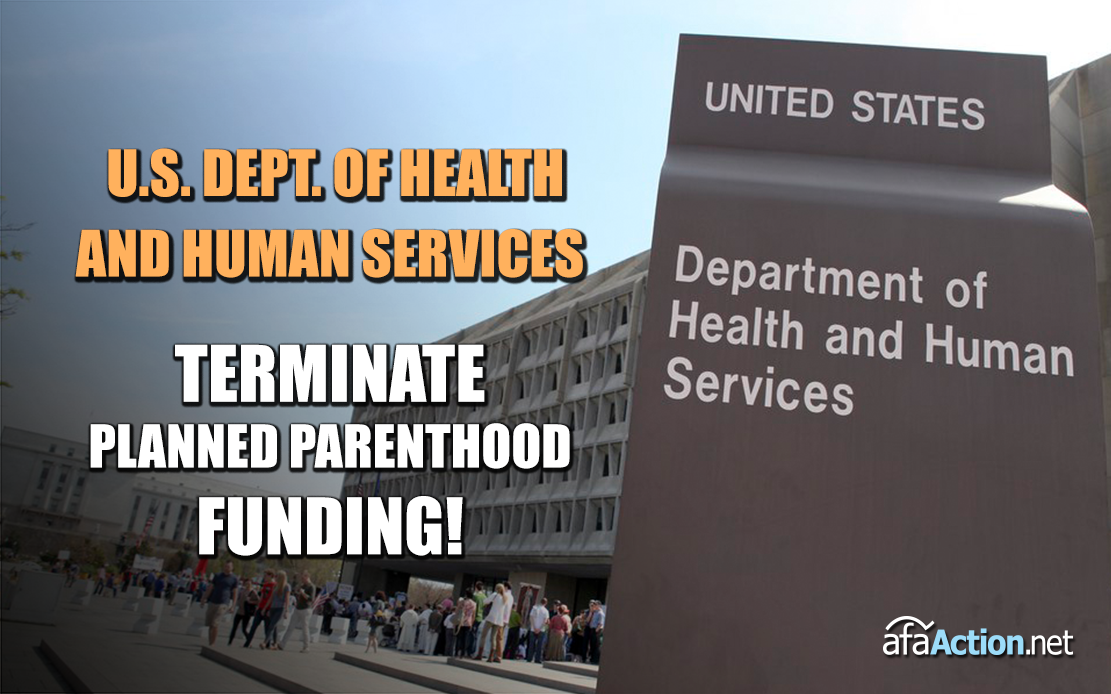 Dear Activist,
President Donald Trump campaigned on a pro-life platform that included defunding the nation's largest abortion provider, Planned Parenthood.
Recently, President Trump instructed the Department of Health and Human Services (HHS) to issue proposed changes to regulations to the Title X family planning program. Planned Parenthood receives about $60 million in Title X taxpayer funds per year, and the rule change would terminate that funding.
These changes are subject to an "open comment" period from the public. It's no surprise that pro-abortion advocates are strongly opposing this proposed change. That's why HHS needs to hear from you.
Contact HHS and provide a comment letting them know you support this regulatory fix to end taxpayer dollars funding Planned Parenthood.
The changes President Trump proposes will also:
Allow pro-life organizations to apply for Title X funds.
Require Title X clinics to adhere to state reporting laws regarding rape and abuse of young women and girls who may seek abortion.
HHS needs to hear from pro-life people like you! Submit a comment to support these pro-life changes.
If our mission resonates with you, please consider supporting our work financially with a tax-deductible donation. The easiest way to do that is through online giving. It is easy to use, and most of all, it is secure.

Tim Wildmon, President
American Family Association