How Corrupted Our Congress Has Become: No Accountability For Federal Agencies!
Klayman: Answer? Never!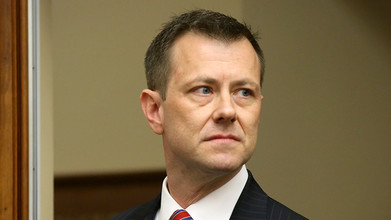 By Jonathan Turley, opinion contributor
TheHill
July 19, 2018
FBI official Peter Strzok's recent testimony before the House Judiciary Committee continued a time-honored practice of elected members of Congress doing nothing about the open contempt of federal departments or agencies and their unelected officials.
Strzok was just the latest in a long procession of officials, from both Democratic and Republican administrations, who refused to answer questions, produce documents, or otherwise comply with the constitutional authority of Congress to exercise oversight. Aside from outraged words of protest or toothless sense-of-Congress resolutions, none — not one — has suffered any serious consequences.
Support Our Cause and Join Our Fight!
Klayman: FBI Director Wray Is Target of Our Citizens Grand Juries for Complicity in Obstruction of Justice! Trump Should Also Fire Him!!!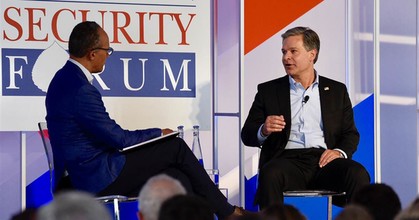 NBC News
July 19, 2018
ASPEN, Colo. — FBI Director Chris Wray suggested on Wednesday that he has threatened to resign — and pushed back against President Donald Trump's recent comments that cast doubt on Russian interference in the election.
"My view has not changed, which is that Russia attempted to interfere with the last election and that it continues to engage in malign influence operations to this day," Wray told NBC Nightly News anchor Lester Holt at the Aspen Security Forum.
Support Our Cause and Join Our Fight!
Klayman: Farrell's Speculation Is Suspect Particularly Since Neither He nor Tom Fitton at Judicial Watch Are Lawyers!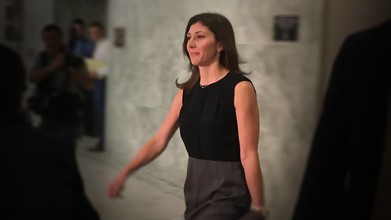 By Kathryn Blackhurst
LifeZette
July 19, 2018
Former FBI lawyer Lisa Page may "look for an immunity deal" as part of her cooperation with congressional investigations into allegations of anti-Trump and pro-Clinton bias with the Department of Justice (DOJ) and FBI, according to Judicial Watch Director of Investigations & Research Chris Farrell.
"Well, I think Page has the opportunity to become the anti-Strzok. She's going to look for an immunity deal, or at least being treated as a cooperating witness. She's seen from last week what her boyfriend was doing, and she's probably a pretty sharp attorney. She sees an opportunity or an opening to kind of recast herself, and I think she's taking advantage of it," Farrell said Monday on Fox Business Network's "Lou Dobbs Tonight."
Support Our Cause and Join Our Fight!
Your help is urgently needed!
Klayman: President Trump's Putin Invite Correctly Tells Media Including Fox, Dems and Republican Establishment to Go Pound Sand!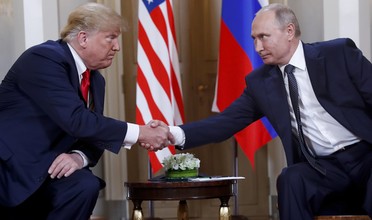 By Dave Boyer
The Washington Times
July 19, 2018
The White House is extending an invitation to Russian President Vladimir Putin to visit Washington in the fall, following up on his summit this week with President Trump.
White House press secretary Sarah Huckabee Sanders said Thursday that Mr. Trump asked national security adviser John Bolton to invite Mr. Putin to Washington this autumn, "and those discussions are already underway."
Support Our Cause and Join Our Fight!
Your help is urgently needed!