Activism: Lock Her Up! Clinton Corruption Unmasked in COURT!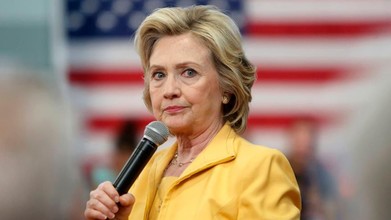 By Andrew O'Reilly
Fox News
July 11, 2018
One of former President Bill Clinton's past advisers is pleading with Hillary Clinton not to run for president in 2020, amid speculation that she is mulling throwing her hat once again in the ring.
Lanny Davis, the former special counsel to President Clinton, said Wednesday that he would advise Hillary Clinton against launching another bid for the presidency "for her sake and her family's sake."
Support Our Cause and Join Our Fight!