R.I.P. Tory Smith
Was Tory Smith murdered for exposing then Indiana Governor Mike Pence and his wife Karen for their involvement in child trafficking, rape and murder? On June 2nd, 2016 Tory uploaded a video titled "Mike Pence has raped 186 children." He was then struck down with poison and for several weeks no one heard from him. On July 13 he uploaded his last video, "Will this be my last video." He died on July 20th, 2016. Tory Smith did what no one has ever done, he pulled back the veil of child trafficking naming names, agencies, politicians, military officials, bases, Milabs, everything and everyone he knew to be involved in child trafficking. The White House, Congress, Pentagon, Military, Air Force, SOCOM, AFRICOM, NORTHCOM, FBI, CIA, NSA, DARPA, Obama's, Bush's, Clinton's, Pence's… . Was he killed because he was revealing to much or was it because then Indiana Governor Mike Pence had his eyes on being tapped to become the Vice President of the United States? As a resident of Indiana, he spent a lot of time exposing the corruption there. Thank you for service Tory Smith.
Your work has not been forgotten! I've been on the black list since 2004…make this info viral! My new book is out! Interview With The Devil –
https://www.amazon.com/Interview-Devi…
IN GOV MIKE PENCE raped his 186th child, another little boy on Wednesday the 1st of June. This 7 yr old boy was raped 57 times total, 53 at the Dallas MILAB. 17 children gang raped 231 times by 118males that time. 2 hours after Pence raped this child he was murdered by Army Special Ops.
SHOW LESS
Interview with the Devil: My Conversation with Lucifer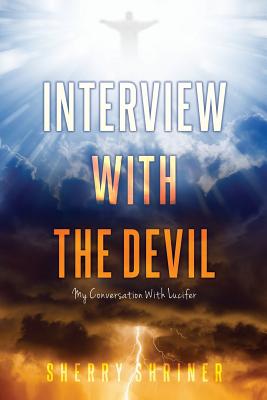 Browse Related Subjects
There is a war for your soul right now. Even as you sit here reading this, the forces of heaven and hell are fighting over you. They have for thousands of years-ever since Lucifer and his contingent of angels fell from heaven. Now Lucifer has a host of operations here on earth. His agents look like normal people, but they are actually emissaries from hell. Sherry Shriner has become Lucifer's greatest enemy. She remembers her past life as a child of Yahweh, and this knowledge has given her the power to call out Lucifer's plans and tricks. Through her websites, Shriner educates readers about the spiritual world around them. Now she has released her most controversial message yet. In this interview with Lucifer himself, Shriner confronts the master liar and tempter about his misdeeds. Their interview is not only revelatory but emotional. She and Lucifer recount their childhoods in heaven and the eventual war after Lucifer's rebellion. This conversation also covers the present and future.
Learn who really controls the US government and what Lucifer's plans are for American citizens. Anyone concerned about the state of the world should read this astounding book without delay! Read Less
My Comment:  I read the book and basically, Lucifer plans on bringing America down like Nazi Germany in a WW3 where America loses just like the Germans lost WW2 and raises up a United Nations world government with NATO as a world military.  The One World Religion is being formed by the Islamic Iman and Pope Francis of the NWO..(Dahboo777 youtube video)..not good!  Resist!