Zionist Puppets Claim Russian Conspiracies
---
U.S. General Invents Insane New Russian Conspiracy With No Evidence Provided
Posted: 24 Mar 2017 10:58 AM PDT
Article via Antiwar
In the past few months, US officials have increasingly found it convenient to blame Russia for anything that goes wrong, no matter how little credibility such an accusation has.
NATO's Supreme Allied Commander, US Gen. Curtis Scaparrotti, may have gone the farthest, however, saying that it was conceivable that Russia was providing unspecified "supply" to the Afghan Taliban.
Gen. Scaparrotti told the Senate Armed Services Committee that he had "seen the influence of Russia of late," and that "perhaps" this included supplies, though he neither offered any details on what sort of supplies he was accusing Russia of "perhaps" giving the Taliban, nor any evidence that anything he said was true.
There is plenty of reason to believe it isn't true, however. Russia fought a long, unsuccessful occupation of Afghanistan itself in the 1970s and 1980s, against a US-backed Islamist force that eventually became the Taliban.
Since the US occupation began in 2001, Russia has publicly supported the US, and at times like the US and NATO use their territory for a supply route.
There were reports of Russia trying to send out feelers to the Taliban and other factions in Afghanistan when NATO started talking up their withdrawal from Afghanistan, as Russia has a defense deal with some of Afghanistan's former Soviet neighbors, and is extremely concerned about the war spreading across central Asia.
Such efforts likely have been abandoned, however, with the US extending its occupation more or less permanently, and ensuring that the Taliban will be busy for quite some time.
---
This article first appeared on Antiwar.com and was authored by Jason Ditz.
The post U.S. General Invents Insane New Russian Conspiracy With No Evidence Provided appeared first on We Are Change.
The Keystone XL Pipeline Was Just Officially Approved
Posted: 24 Mar 2017 10:40 AM PDT
Moments ago, the U.S. State Department issued a presidential permit for the construction of the controversial Keystone XL pipeline, seven years after it was initially commissioned.
Article via Mint Press News by Whitney Webb
Before the struggle over the Dakota Access pipeline came to the forefront of national news, there was the Keystone XL pipeline. Commissioned in 2010 by the TransCanada corporation, the seven-year-long debate over the pipeline's future has been symbolic of the fight over the future of the United States' energy policy in the face of diminishing fossil fuel supplies and climate change.
While former President Barack Obama won the approval of environmentalists in 2015 for his rejection of the pipeline, his successor Donald Trump has now put an end to the debate by officially issuing the necessary permits for the project's completion. Moments ago, the U.S. State Department issued a presidential permit for the Keystone XL pipeline.
Russ Girling, TransCanada's CEO and President, stated:
"This is a significant milestone for the Keystone XL project. We greatly appreciate President Trump's administration for reviewing and approving this important initiative and we look forward to working with them as we continue to invest in and strengthen North America's energy infrastructure."
Trump's approval of the pipeline should come as no surprise as he made his position on Keystone XL quite clear months ago when he signed an executive order advancing the pipeline's approval. One of the ways in which he advanced the pipeline was by shortening the environmental review process, a move which drew consternation from environmental activists and concerned citizens who oppose the pipeline.
Watch Trump sign the oil pipeline executive action:
Trump, as well as the fossil fuel industry, have argued that the pipeline is essential to securing the nation's energy independence as it will reduce the country's dependence on foreign oil. However, Obama – when he rejected the pipeline – argued that this was not the case and that the pipeline would also do little to reduce domestic energy costs.
Environmentalists have consistently slammed Trump's stance on the Keystone XL pipeline. Tom Steyer of NextGen Climate, told CNN that Trump has put "corporate interests ahead of American interests" by supporting and advancing the pipeline, adding that "The pipelines are all risk and no reward, allowing corporate polluters to transport oil through our country to be sold on the global market, while putting our air and water at serious risk." Now that the pipeline has been officially confirmed, environmentalists are likely to voice their concerns even louder as Trump makes good on his promise to keep the United States on its long-standing and arguably misguided energy policy of fossil fuel dependency.
Read TransCanada's news release here. 
The post The Keystone XL Pipeline Was Just Officially Approved appeared first on We Are Change.
BOMBSHELL: CIA Whistleblower Leaks 47 Hard Drives Exposing Obama Administration Spying
Posted: 24 Mar 2017 09:11 AM PDT
The same day House Intelligence Committee chairman Devin Nunes gave a press conference stating that Trump and his transition team were under "incidental surveillance," Attorney and founder of Judicial Watch, Larry Klayman, sent a formal letter to the House Committee on Intelligence demanding they investigate the claims and evidence more than 40 hard drives over 600 million pages of information presented under oath at the FBI Field Office In Washington, DC by his client – CIA/NSA Whistleblower Dennis Montgomery.
Klayman claimed in a Newsmax report that Montgomery, "holds the keys to disproving the false claims that there is no evidence that the president and his men were wiretapped," however Montgomery's case was largely ignored.
 "When Montgomery came forward as a whistleblower to congressional intelligence committees and various other congressmen and senators,

including Senator Charles Grassley

, Chairman of the Senate Judiciary Committee, who, like Comey, once had a reputation for integrity, he was "blown off;" no one wanted to even hear what he had to say," the letter

said

.
This resulted in Montgomery contacting Attorney Klayman, who then approached the FBI:
"Under grants of immunity, which I obtained through Assistant U.S. Attorney Deborah Curtis, Montgomery produced the hard drives and later was interviewed under oath in a secure room at the FBI Field Office in the District of Columbia. There he laid out how persons like then-businessman Donald Trump were illegally spied upon by Clapper, Brennan, and the spy agencies of the Obama administration.

Montgomery left the NSA and CIA with 47 hard drives and over 600 million pages of information much of which is classified. He sought to come forward legally as a whistleblower to appropriate government entities, including congressional intelligence committees, to expose that the spy agencies were engaged for years in systematic illegal surveillance on prominent Americans, including the chief justice of the Supreme Court, other justices, 156 judges, prominent businessmen such as Donald Trump, and even yours truly. Working side by side with Obama's former Director of National Intelligence (DIA), James Clapper, and Obama's former Director of the CIA, John Brennan, Montgomery witnessed "up close and personal" this "Orwellian Big Brother" intrusion on privacy, likely for potential coercion, blackmail or other nefarious purposes. 

He even claimed that these spy agencies had manipulated voting in Florida during the 2008 presidential election, which illegal tampering resulted in helping Obama to win the White House."
Allegations made by Montgomery claim that there was a, "systematic illegal surveillance on prominent Americans, including the chief justice of the Supreme Court, other justices, 156 judges, prominent businessmen such as Donald Trump."
Montgomery's claims aren't new, as other whistleblowers have alleged the same. Former head of the NSA's digital spying team William Binney also came forward. Binney disclosed as fact the U.S. was spying on everyone in the U.S. and storing the data forever, and the U.S. was quickly becoming an Orwellian state. The Feds tried to intimidate him into shutting up:
"Numerous FBI officers held a gun to Binney's head as he stepped naked from the shower. He watched with his wife and youngest son as the FBI ransacked their home. Later Binney was separated from the rest of his family, and FBI officials pressured him to implicate one of the other complainants in criminal activity. During the raid, Binney attempted to report to FBI officials the crimes he had witnessed at NSA, in particular the NSA's violation of the constitutional rights of all Americans. However, the FBI wasn't interested in these disclosures. Instead, FBI officials seized Binney's private computer, which to this day has not been returned despite the fact that he has not been charged with a crime.
On top of prior allegations, Russ Tice also alleged that the Obama administration tapped judges and SCOTUS. Tice continued to Sibel Edmond's BoilingFrogsPost and said they even "tapped members of Congress and the military."
Stratfor emails published by Wikileaks also showed the Democrats manipulated the 2008 presidential election, Business Insider reported.
This means that Montgomery may have already had his evidence collaborated twice.
The FBI had Montgomery's testimony and evidence for over two years and did nothing despite having the holy grail of "intrusion on privacy, likely for potential coercion, blackmail or other nefarious purposes."
An additional claim was made by Tice to former RT host of Breaking The Set Abby Martin, that the Obama administration allegedly was "blackmailing officials" including former President Obama himself. Tice alleged that Obama was tapped back in 2004 as a Senator and that he saw the order.
"In the summer of 2004, one of the papers that I held in my hand was to wiretap a bunch of numbers associated with a forty-some-year-old senator from Illinois. You wouldn't happen to know where that guy lives now would you? It's a big White House in Washington D.C. That's who the NSA went after. That's the President of the United States now," Tice said.
Last Thursday, March 16th, 2017 – Klayman traveled to Washington DC. He was to meet with House Intelligence Chairman Devin Nunes. He hoped that Nunes would listen and ask FBI Director, Comey, why the FBI failed to pursue Montgomery's evidence.
However, when Klayman arrived to speak with Nunes, he was "blown off" and referred to committee attorney, Allen R. Souza – who Klayman then requested brief Nunes on the information.
During my meeting with House Intelligence Committee counsel Allen R. Sousa I politely warned him that if Chairman Nunes, who himself had that same day undercut President Trump by also claiming that there is no evidence of surveillance by the Obama administration, I would go public with what would appear to be the House Intelligence Committee's complicity in keeping the truth from the American people and allowing the FBI to continue its apparent cover-up of the Montgomery "investigation."

To this day, this is where it currently stands. The big question: will House Intelligence Committee Chairman Nunes do his job and hold FBI Director Comey's feet to the fire about the Montgomery investigation?
On Wednesday, March 22nd, 2017 – on an unrelated front; House Intelligence Committee Chairman Devin Nunes noted that he did not know whether the "incident collection" of communications of Trump associates happened at Trump Tower. Nunes could not definitively say whether Trump's communications were directly collected.
Nunes told reporters that, "I have seen intelligence reports that clearly show that the president-elect and his team were, I guess, at least monitored." He continued to say, "It looks to me like it was all legally collected, but it was essentially a lot of information on the president-elect and his transition team and what they were doing."
Multiple sources continue to confirm that a massive storm of scandal is brewing. The previous Obama administration is involved and could potentially result in the arrest of several Obama-era officials swallowed in this 'storm of scandals' path.
Grab your popcorn! The fireworks have been set and are about to go off in Washington D.C. Even Bob Woodward has confirmed what we are hearing from the confines of the intelligence community and military, "there is a real serious problem for the people in the Obama administration."
Woodward, who made a name for himself covering Watergate stated that there are around 20 people in the 16-agency intelligence community who can order the unmasking, or "minimization," of individuals. Further, Trey Gowdy questioned FBI Director James Comey probing into who leaked General Flynn's identity to the media. Comey stated that "Obama political appointees had the ability to 'Unmask' American citizens."
"You can learn all kinds of things from diplomats gossiping because that's what occurs. Under the rules, and they are pretty strict, it's called minimization. You don't name the American person who is being discussed," Woodward said.
"It's, again, down the middle, it is not what Trump said, but this could be criminal on the part of people who decided, oh, let's name these people."
"Under the rules, that name is supposed to be blanked out, and so you've got a real serious problem potentially of people in the Obama administration passing around this highly classified gossip," Woodward added.
Klayman's full letter is below: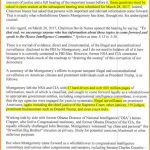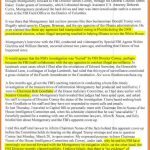 The post BOMBSHELL: CIA Whistleblower Leaks 47 Hard Drives Exposing Obama Administration Spying appeared first on We Are Change.
Iceland Ended Teen Substance Abuse With THIS Method, But Other Countries Aren't Listening
Posted: 24 Mar 2017 12:58 AM PDT
"We didn't say to them, you're coming in for treatment. We said, we'll teach you anything you want to learn."
Article via True Activist by Brianna Acuesta
When people discuss teen substance abuse, the problem is often rooted in something much deeper and can result in a much worse future for the adolescent. For example, teens experiencing trouble at home might turn to drugs, which might cause them to lead a life of crime all because their home problems were not addressed.
Addressing the root problems of substance abuse in teens is exactly what Iceland decided to do when their teenagers were among the heaviest drinking youths in all of Europe just twenty years ago. Popular cities like Reykjavik were a nightmare to navigate because teenagers were so rowdy that it became bothersome and dangerous to be out there at night.
In stark contrast, today Iceland boasts having the cleanest-living teens in all of Europe. The percentage of 15 and 16-year-olds who had been drunk in the previous month dropped from 42 percent in 1998 to a mere 5 percent in 2016. For cannabis users, this dropped from 17 to 7 percent, and for cigarette smokers, it dropped from 23 to 3 percent.
Many have asked Icelandic officials how they accomplished such a radical change, but just as many countries have not liked what the answer was. American psychology professor Harvey Milkman, who teaches for part of the year at Reykjavik University and has worked in Iceland consistently for the last several decades, helped develop a plan for tackling teen substance abuse that's still used today.
After being drafted by the US National Institute on Drug Abuse in the 1990s to answer several questions about substance abuse, he experienced many breakthroughs.
He realized that teens "could be on the threshold for abuse before they even took the drug, because it was their style of coping that they were abusing."

This led to another breakthrough: "Why not orchestrate a social movement around natural highs: around people getting high on their own brain chemistry… without the deleterious effects of drugs?"
Based on these epiphanies, Milkman's team in Denver had developed a plan called Project Self-Discovery, which had been granted $1.2 million from the government to determine whether teens would choose natural high alternatives instead of drugs and other crimes.
"We didn't say to them, you're coming in for treatment. We said, we'll teach you anything you want to learn: music, dance, hip hop, art, martial arts," said Milkman.
The adolescents were told that the program lasted three months, but some stayed for up to five years because it was so fulfilling. The kids were also given life-skills training to help them cope with the teenage years, adulthood, and learn to improve their thoughts about life and themselves.
Though the program was first tested in the U.S., it was Iceland that really took the idea and ran with it. Milkman was invited to Iceland regularly to discuss his findings, which is when Inga Dóra Sigfúsdóttir heard Milkman talk and wondered if this idea could be applied to Icelandic teens as a whole to reduce the problems they were having.
Titled "Youth in Iceland," Milkman's research and survey results from Icelandic teens helped officials put together a new program that started with new laws. Tobacco and alcohol advertising became illegal, the legal limit to buy both was raised, curfews were passed, and state funding was increased for organized sport, music, art, dance and other clubs.
These extracurricular activities were meant to act as a way for teens to fulfill their need for a "natural high" by giving them something enjoyable to do that was also constructive and healthy. The results of encouraging parents and teens to participate in programs combined with the new laws proved to be astounding. The statistics at the beginning of this article say it all, and the government knows that their commitment to bettering the lives of their citizens has been worth the extra spending on recreation and the loss for corporations attempting to sell harmful products.
Most countries whose citizens have substance abuse issues, such as the U.S., are not interested in applying these results because there is so much profit to be made from selling tobacco, alcohol, and even prescription drugs. What's worse is that programs for children and teens, such as those meant for recreation and education that are essential to adolescent enrichment and "natural highs," are on the chopping block with a proposed budget under the Trump Administration. The U.S. isn't the only nation that would have a problem adopting a similar program; extracurricular programs are often the first to be cut when budgets are tight. It truly is a shame that more countries aren't taking note of the success Iceland had in helping their citizens simply because money is treated as more important.
Do you think that more countries should adopt this program? Please share, like, and comment on this article!
---
This article (Iceland Ended Teen Substance Abuse With THIS Method, But Other Countries Aren't Listening) is free and open source. You have permission to republish this article under a Creative Commons license with attribution to the author and TrueActivist.com.
The post Iceland Ended Teen Substance Abuse With THIS Method, But Other Countries Aren't Listening appeared first on We Are Change.
Agorism: Transcend Politics for Real Solutions (Video)
Posted: 24 Mar 2017 12:43 AM PDT
Article via The Conscious Resistance by Regan Keely
We all wish wish we could use our work to shape the world around us and make it a better place.. especially by doing the things we are passionate about.
Well, I love to be the bearer of good news… because we can! Yes, that's a thing. It's called agorism: an innovative way of using intelligence and economics as a strategy for change.
In this video I talk about what agorism is, its inestimable manifestations, reasons why it is such an empowering tool towards solutions, and a few examples of how it works in the real world.
---
This article first appeared on TheConsciousResistance.com and was authored by Regan Keely.
The post Agorism: Transcend Politics for Real Solutions (Video) appeared first on We Are Change.
UN: Sanctions On North Korea Hindering Food Aid
Posted: 24 Mar 2017 12:03 AM PDT
Warns About 41% of North Koreans Are Undernourished
Article via Antiwar
A new report from the top UN official in Pyongyang is warning that the growing array of international sanctions against North Korea is having a serious deleterious impact on humanitarian aid shipments, saying they are facing a "radical decline" in donations because of sanctions fear.
In addition to the fear of accidentally violating sanctions with such donations of food, there is considerable diplomatic pressure not to feed the North Koreans, with South Korea's government arguing that the North Korean government is using money not used on food for missile tests.
While that is true, North Korea's government doesn't appear to be interested in spending the money on food either way, and the UN is warning that about 41% of the population is undernourished at this point, with young children suffering from the most chronic malnutrition.
North Korea's government-directed farming and food distribution system is comparatively inefficient, and despite roughly 30% of the population working in the agriculture industry, and a large portion of the military getting redeployed annually during planting season to help sew crops, North Korea is still not self-sufficient in food production. Their lack of foreign trade would also make imports difficult, which has left much of the population dependent on foreign food aid.
---
This article first appeared on Antiwar.com and was authored by Jason Ditz.
The post UN: Sanctions On North Korea Hindering Food Aid appeared first on We Are Change.
Do 'National Security Letters' Violate The 1st Amendment?
Posted: 23 Mar 2017 11:41 PM PDT
Article via The Anti-Media by Derrick Broze
The question is at the heart of an ongoing court battle between the Federal Bureau of Investigations and two communications service providers represented by the Electronic Frontier Foundation.
EFF is representing CREDO Mobile and Cloudflare in their efforts to defend themselves against the use of the controversial national security letters (NSL). Both companies were legally bound to secrecy for years under the provisions of the NSL, itself a creation of the 2001 PATRIOT Act.
NSLs are a tool used by the U.S. government to force telecommunications companies to give customer information without the use of a warrant from a judge. They are supposed to be issued by the FBI to gather information from companies when that information is related to national security investigations.
This information can include customer names, addresses, phone and internet records, and banking and credit statements. The most contentious part of the tool is the use of gag orders. When a credit reporting agency, telecom company, bank, or travel firm receives the letters requesting customer information, they are legally gagged and cannot alert anyone to the government's invasion of customer privacy.
Not the customer. Not their families. Even if the individual seeks help from a lawyer, the lawyer is also gagged from discussing the case. All of this is done without the approval of a judge.
EFF has been fighting to expose the full extent and use of NSLs but has had a difficult time doing so because the federal government has criminalized speaking about the tool. In 2013, U.S. District Judge Susan Illston in San Francisco ruled that the NSLs violated the First Amendment by removing the recipient's ability to speak about the letter.
On Wednesday, EFF appeared in the U.S Court of Appeals for the Ninth Circuit in San Francisco to ask the court to uphold the 2013 ruling and find that the gags are unconstitutional and should be overturned. Only days before Wednesday's hearing, the FBI allowed CREDO and Cloudflare to reveal they are actually fighting a total of five NSLs.
EFF has previously reported that over 300,000 NSLs have been issued in the past 10 years. Former President Obama's Intelligence Review Group reported that 60 NSLs were issued every day during his presidency. Despite these facts, the vast majority of the American public is completely oblivious to the existence of these surveillance tools. The public did learn a small amount regarding the NSLs in June 2016, when Yahoo published three NSLs.
"Yahoo has always maintained a strong commitment to protecting our users' safety, security and privacy," the company said in an announcement of the disclosure. "The release of these documents and information regarding NSLs today is consistent with our commitment to share as much information as we legally can regarding government data requests. We believe there is value in making these documents available to the public to promote an informed discussion about the legal authorities available to law enforcement. Each NSL included a nondisclosure provision that prevented Yahoo from previously notifying its users or the public of their existence."
The NSLs are so wrought with potential for abuse that EFF describes them as "one of the most frightening and invasive" facets of the PATRIOT Act. They represent yet another tool for the government to violate and invade individuals' privacy and thus, their freedom. What will it take to put an end to such a policy when the public is barely even aware it exists?
---
Creative Commons / Anti-Media / Report a typo / Image: Tom Murphy
The post Do 'National Security Letters' Violate The 1st Amendment? appeared first on We Are Change.
U.S. Airstrikes Killed 230 Civilians In Mosul Wednesday Night Alone
Posted: 23 Mar 2017 10:41 PM PDT
Article via Antiwar
As the US airstrikes in the Iraqi city of Mosul are increasingly concentrated around densely populated neighborhoods in the city's west, the death toll from those airstrikes is spiraling rapidly out of control, with the most recent figures out of the area suggesting around 230 civilians were killed overnight in US and coalition strikes in just a single neighborhood.
That's an enormous toll, of course, but is reported from several sources telling largely the same story, including that a single US airstrike against a large building full of civilians in Mosul killed over 130 people, while the other 100 or so were killed in the surrounding area.
Central Command said that they were "aware of the loss of life" and were carrying out "further investigation," while insisting that all of their strikes against Mosul overnight "comply with the Law of Armed Conflict." Centcom's official report for the overnight strikes claimed they'd hit "11 fighting positions" and didn't mention killing hundreds of civilians.
Britain's Daily Telegraph reported that the civilian death toll was mostly women and children, saying that the bulk of the bodies were pulled from just three adjoining residences in the Jadida neighborhood. They speculated the civilians were "human shields" for ISIS snipers in the area.
That would be an awful lot of human shields, of course, and there wouldn't be much point of stashing them inside buildings where the US forces clearly either didn't know where they were or didn't feel it amounted to a deterrent to bombing those buildings anyhow.
If the toll is ultimately confirmed by Centcom, which is a huge "if" given how often well documented incidents never end up on their official reports, it would roughly double the number of civilians the US has admitted to killing in Iraq and Syria over the ISIS war. NGOs have suggested the US strikes have killed well over 2,000 civilians already, and that's not including last night's massive toll.
---
This article first appeared on Antiwar.com and was authored by Jason Ditz.
The post U.S. Airstrikes Killed 230 Civilians In Mosul Wednesday Night Alone appeared first on We Are Change.
Outraged Parents Question Illegal Immigrant Rape Of 14-Year-Old Girl Inside School
Posted: 23 Mar 2017 03:58 PM PDT
Parents of students at Rockville High School in Maryland and other concerned citizens are horrified, questioning how a 14-year-old girl was raped by two other students inside the school's bathroom.
The two suspects are identified as Henry E. Sanchez, 18, and Jose O. Montano, 17. Both are being charged with first-degree rape and two counts of first-degree sexual assault, NBC reported.
The two men approached a 14-year-old girl in a hallway at Rockville High School during school hours and asked her to walk with them, police said.
Montano asked the young girl for sex, and after she had refused, he and Sanchez forced her into a boy's bathroom where they raped her and sodomized her, police said.
Both of the suspects were ordered to be held without bond.
The state's attorney office has said that they would potentially pursue life in prison for the accused.
"These are very serious allegations carrying a life sentence," Montgomery County State's Attorney's Office spokesman Ramon Korionoff said. "The potential of life in prison would be available as we prosecute these individuals."
The case is gaining national attention. It was even mentioned yesterday by White House press secretary Sean Spicer, who said the case was an example of why President Donald Trump is making illegal immigration a priority.
"Let's remember the human side of this, that this is a tragic event that no child, no person, no parent should ever have to deal with," Spicer said. "School should be a place where a parent puts their child on a bus or drops them off or sees them off and knows that they're safe."
"I think part of the reason that the president has made illegal immigration and crackdown such a big deal is because of tragedies like this," Spicer said. "We act so many times when we talk about this and say why is the president dealing with this, because of this priority. Well, part of the reason is because of the tragedy that this young girl dealt with, had inflicted upon her, whatever the word is, but this is why he is passionate about this."
The documents say that Sanchez, one of the accused men, had an immigration case pending since August.
Officials would not discuss the status of Montano since he is still a minor.
The school did not comment on whether the incident was caught on camera outside the bathroom.
Parents and the community are left bewildered, wondering how the two men were placed into the 9th grade surrounded by 14-year-old girls.
"You have young adult males that really do not have our culture, and you are putting them in the same classroom as our 14-year-old girls, and they are saying there is nothing we can do about that – sorry," said a community member Theresa Rickman.
Protesters gathered outside the school holding anti-illegal immigration signs in opposition of the county/state being a sanctuary region of the U.S. Fox News reported.
Some protesters gather ahead of PTA meeting at Rockville HS- the 1st one since 14-yr-old girl raped by 17 & 18yr old here illegally pic.twitter.com/uRWD6Ql2K7

— Lindsay Watts (@LindsayAWatts) March 21, 2017
The post Outraged Parents Question Illegal Immigrant Rape Of 14-Year-Old Girl Inside School appeared first on We Are Change.
The Fall Of The Canadian Housing Market – The Bubble Will Burst!
Posted: 23 Mar 2017 02:49 PM PDT
Recently, I spoke with author and economic analyst John Sneisen extensively about the fall of the Canadian housing market, most notably in Vancouver and Toronto, Canada.
Important facts regarding the coming bubble burst in Vancouver:
*In Vancouver there are 66,719 empty mansions and counting.
*Vancouver home sales have crashed more than 40% while Toronto home prices have soared more than 22%.
*"Sales of detached houses, condos and townhomes fell to 2,425 transactions, so the home sales are down 41.9 per cent when compared with 4,172 deals a last year – a record high for the month of February" according to The Globe & Mail. This is 7.7% under the 10-year February average.
*Last August, the B.C. government implemented a 15-per-cent tax on foreign home buyers in the Vancouver region, contributing to the real estate market's slowdown.
TORONTO:
*Single-family detached houses are reaching prices of at least 1 million dollars, almost doubling this year in the Greater Toronto Area.
*The Greater Toronto Area saw 2,876 sales of detached properties of $1 million or more in January and February compared with 1,548 in the first two months of 2016.
Recently, a reporter attended the Canadian Real Estate Wealth Expo in Toronto as a joke, but came out of the event with a shocking revelation. The Canadian housing market is about to blow "sky high." At the event, realtors from the United States were telling people to pool their money and borrow from friends and families. They claimed the markets are going to perpetually go up in value.
Beyond this, they were endorsing leveraging and negative equity. An incredibly irresponsible thing to tell around 15,000 people ready to take these scammers' word for it.
John Sneisen echoed the sentiments of Robert Kiyosaki, "Your house is NOT an asset!" which often riles up realtors, but remains true unless your house is for sale. However, too often, people forget the past and blindly walk into massive bubbles like the housing market expecting to make an enormous amount of money, only to lose everything.
As the housing market in Vancouver and Toronto get ready to blow sky-high, Chinese firms and even government officials buy up countless properties. One with a conspiracy oriented mind may question why this is. With the level of debt Canada and the United States have with China who themselves are building ghost cities due to their own real estate bubble, it's interesting that China is purchasing so much Canadian land. To some degree, it's more about corrupt officials hiding their money from the communist order in China, and in other cases innocent citizens doing the same, however there seems to be a trend of government connected organizations doing the same.
In the above video, John Sneisen and I break down a half hour of information alongside charts and sources you won't see anywhere else. Be weary of the bubbles good people, the precipice is near and history does repeat.
The post The Fall Of The Canadian Housing Market – The Bubble Will Burst! appeared first on We Are Change.
The Rise Of The Global Cashless Society – How Cash Will Be Abolished
Posted: 23 Mar 2017 02:46 PM PDT
Recently, I spoke with author and economic analyst John Sneisen about the countless examples of the fall of cash as globalists plot out a future global cashless society.
As the US M0 (cash and coin in circulation) trends show, there is an unusual downtrend of cash and coin in circulation in the United States. This follows India's recent grab of 86% of their cash and coin in circulation as they place strict regulations banning black markets (free markets) within the country, pushing countless people to the streets.
The Indian cash grab led many top globalist elites at Davos to call for a U.S. cashless society.
Recently added to this line of examples, the Centre For International Governance (CIGI) has urged G20 countries to create a central bank blockchain consortium and go cashless. All this as the IMF pushes the idea of adding centrally planned cashless currency into the SDR (Special Drawing Rights) basket, thus creating a world cashless currency.
This is not decentralized Bitcoin we're talking about!
When your money's in the bank, it's not yours, it's the bank's. If ALL of your transactions go through the bank with a centrally planned cashless currency, your money is NEVER yours, it's always the banks.
The big banksters and central planning manipulators claim cashless is a great way to stop corruption and tax evaders. Of course they use these excuses to enslave the populace in debt as this is just another crazy step up from fiat paper currency which is printed out of thin air, devaluing the currency, creating debt and inflation, the hidden tax. This also stops people from doing a bank run when there's no physical currency to obtain in a crash.
As G. Edward Griffin recently told us at World Alternative Media,
"A cashless society is the ultimate globalist endgame."
See G. Edward Griffin's comments on a cashless society here:
First there was a gold backed, centrally planned currency (the gold standard) where the central banks printed more paper than they had physical gold. This eventually led to the massive debt accumulating fiat currency in the 1970s under Nixon which U.S. citizens have to this day. Faith, nothing more. Nothing physical. Nothing to preserve value.
Now the globalists are planning out the cashless system in order to be able to completely control our every financial move and enslave us in debt completely, forcing the populace into absolute servitude.
John Sneisen went into Kenneth Rogoff's book "The Curse Of Cash" which was praised by none other than Ben Bernanke. The book is horrifying as they promote the move towards a cashless society, how it will be rolled out and their views on why it should be rolled out. The charts and slides included are alarming to say the least.
This isn't just the end of sound money, this is the end of any remaining financial freedom as we know it. This is the precipice of the cliff we've been heading towards for so long. At the bottom is absolute financial tyranny on a level we've never seen.
The choice in the end is yours. Inform yourselves or fall with everyone else as the populace is shepherded by the state and the banks off that precipice. Now is not the time to lay apathetic.
The post The Rise Of The Global Cashless Society – How Cash Will Be Abolished appeared first on We Are Change.
Another One Bites The Dust: Russian MP Denis Voronenkov Shot In Ukraine
Posted: 23 Mar 2017 02:40 PM PDT
Another one bites the dust as Russian MP Denis Voronenkov was assassinated in broad daylight in the middle of a busy street in Ukraine.
Voronenkov and his security guard were reportedly attacked by an unidentified gunman at the entrance of an upmarket Premier Palace hotel in the Ukrainian capital Kiev, The Telegraph reported.
Voronenkov was "Shot three times in the head and neck as he walked along the road in Kiev," Kiev's police chief, Andriy Grishchenko said.The assassin was injured by Voronenkov's security guard, was captured, and then died hours later according to police. "The killer is under protection, he is given priority medical assistance," Grishchenko said. The bodyguard was rushed to the hospital and his condition is unknown.Shocking pictures purport to show the dead man bleeding out as members of the public walked by his body. Voronenkov, 45, was an ex-member of the Russian parliament who previously criticized Russian President Vladimir Putin, before fleeing to Ukraine last Autumn. He left with his wife Maria Maksakova, another Russian official after fearing for his life. The MP complained that he was being persecuted by Russian security agencies and also denounced his citizenship to the country.Ukraine's president, Petro Poroshenko, fingered Russian authorities as being responsible, calling the killing an act of "state terrorism".Poroshenko's released statement said that Voronenkov was one of the "main witnesses of the Russian aggression against Ukraine and, in particular, the role of Yanukovych regarding the deployment of Russian troops to Ukraine"."Voronenkov was one of the main witnesses of Russian aggression against Ukraine and, in particular, the role of former Ukrainian president Viktor Yanukovych regarding the deployment of Russian troops to Ukraine," Poroshenko said. Anton Herashchenko, an adviser to the Ukrainian Interior Ministry, said, "It is an ordered political murder, made for the purpose of intimidating all those Russian deputies and officials who try to escape from Russia to the West or to Ukraine." The goal was to gag people like him who try to "tell the truth about how the punitive Russian apparatus works."He added: "He was killed in retaliation for the fact that he and his wife gave truthful testimony about how the annexation of the Crimea and the attack on the Donbass was prepared."Voronenkov was reportedly set to meet Ilya Ponomarev, another exiled ex-Russian MP.Ponomarev wrote on Facebook that Voronenkov was "an investigator who was deadly dangerous for the Russian security agencies", according to a translation from The Moscow Times.
Yuri Lutsenko Ukraine's prosecutor general writing on Facebook said that it was "typical public Kremlin punishment of a witness," adding that Voronenkov had been due to speak to military prosecutors on Thursday, The Guardian reported.
Voronenkov testified as a witness in a treason case against Viktor Yanukovych, the Moscow-backed former president who was ousted in the maidan coup.
The Kremlin has released a statement denying any involvement, calling the accusations "absurd".
"We believe that all the falsehoods that can already be heard about much-hyped Russian involvement are absurd," said Dmitry Peskov, Vladimir Putin's spokesman.
Russian Foreign Ministry spokeswoman Maria Zakharova went further, stating that the "killer regime" in Kiev "will do its best to make sure that no one will ever know the truth about what happened".
This comes as Russia's space agency Roscosmos' Vladimir Evdokimov was mysteriously found stabbed to death in his prison cell on Monday.
Voronenkov's death brings the total of dead Russian officials in the past six months to eight, six of which occurred in a period of 60 days.
Is Russia killing their own officials or is the U.S. deep state murdering them in a silent war?
[RELATED: DEEP STATE WAR? Media Silent As Six Top Russian Officials Die Mysteriously In Last 60 Days]
The post Another One Bites The Dust: Russian MP Denis Voronenkov Shot In Ukraine appeared first on We Are Change.
Did the Senate Just Sell Out Your Internet Privacy?
Posted: 23 Mar 2017 02:40 PM PDT
The U.S. Senate approved S.J. Res. 34 today in a 50-48 vote, and the bill would roll back FCC rules setup by the Obama administration. Known advocates for civil liberties from the Democratic and Republican parties faced off in an ideological debate to repeal the FCC legislation.
[RELATED: 5 Creepy Things your ISP Could do if Congress Repeals the FCC's Privacy Protections]
After a heated debate, the vote passed 50-48. It was first introduced by 23 Republican Senators which sources have claimed are "lobbied by the telecoms and ISPs." American Civil Liberties Union representative Neema Singh Giuliani agreed that they were protecting broader interests, reportedly saying:
"It is extremely disappointing that the Senate voted today to sacrifice the privacy rights of Americans in the interest of protecting the profits of major internet companies, including Comcast, AT&T, and Verizon."
Opponents argue the bill may allow companies to collect consumer data to target with advertising. This brings the worry that Internet service providers could assemble detailed dossiers on their customers without their consent storing everything from browser history to what apps you download and use on mobile phones.
The legislation was supported by a full Republican vote while Democrats and independents opposed the measure.
These are the 50 Senators who just voted to gut #BroadbandPrivacy rules & let ISPs sell your private data to marketers without permission. pic.twitter.com/n0UCEhQ5Sh

— Fight for the Future (@fightfortheftr) March 23, 2017
Republican and Democrat Responses:
During the debate, Florida Democrat Sen. Bill Nelson had a strong message in support of FCC privacy rules. Seven hours and 30 minutes into C-Span coverage of the debate, he described the negative impact that this bill would have on personal privacy by saying:
"Broadband providers, unlike any other companies in the internet ecosystem, are uniquely able to see every packet of information that a subscriber sends and receives… That's not the case if you go to Google, because Google only sees what you do while you are on Google, but the internet [service] provider, the pipe that is carrying your information, they see everything that you do."
Republican Senator Rand Paul was one of the co-sponsors of this bill, hoping to remove the FCC's privacy protections. According to a Breitbart report back in 2015, Senator Paul doesn't want the government involved with the internet at all, furthermore saying that "calling it a utility and getting the government involved is exactly the wrong thing to do."
Advocates of the bill claim it repeals economically harmful broadband regulations issued by the Obama administration, and would change or lessen existing consumer privacy regulations. The bill may block an attempt by the Federal Communications Commission (FCC) to expand its regulatory jurisdiction and impose prescriptive data restrictions on internet service providers which may negatively impact consumers and the future of internet innovation.
The focus is now directed at H.J. Res. 86, the House of Representatives draft of this bill. Of course, the legislation still has to pass the house, from there it will be up to President Trump to either take a stand for the current rules or decide to ink the end of the FCC privacy regulations.
We Are Change will keep you covered on this story as new information comes in.
The post Did the Senate Just Sell Out Your Internet Privacy? appeared first on We Are Change.
WATCH: Woman Claims Rich And Powerful Men Trafficked & Locked Her In A Cage On Dr. Phil
Posted: 23 Mar 2017 02:23 PM PDT
A woman known as Kendall recently appeared on the Dr. Phil show to describe her life in an international sex-trafficking ring. Kendall claims that she traveled all around the world to the most prominent events in the world and was forced to have sex with rich and powerful people all around the world.
The woman seemed to illustrate signs of confusion: "the man who owns me said that I wasn't trafficked, I was made for that, and trafficking is when girls who aren't made for that get kidnapped or sold into it."
The man who owned her apparently tortured her, had her see about 15 clients a day, made her kill people, and have three babies, which were all taken away. She says that the man who owned her is intelligent, and has powerful connections throughout the globe.
Kendall says that her birth parents specifically had her to later sell her to the man she now claims owns her. She said that the first time she was forced to have sex was before she could talk, and that she "was used to it by the time I was two." She followed up by clarifying that she doesn't even know how old she is currently.
Kendall Was Even Afraid Dr. Phil Could Have Been Involved
Kendall seemed mortified and even terrified to be on the Dr. Phil show: "you're a rich white guy, and that scared me. I thought that you maybe know him. Also, you don't seem to like it when people lie, and I feel like all of these things are lies."
When Dr. Phil asked, "What do you mean all these things are lies?" Kendall responded by saying:
"He really made me learn the difference between the truth and the lie, and all of the things I'm saying now are the 'lies' that I'm never allowed to say."
When asked about what she was allowed to say, she said "the truth. He loves me. He was the only one who would be a father to me. He's always done what's best for me, and taken care of me… the reality and the truth aren't the same thing… the reality is what's happened, the truth is that not of that was bad."
She clarified further by asserting that it's okay to kill somebody, have sex with a five-year-old boy, murder a baby, and steal children from their mother – all things that she claims to have first-hand experience with.  She said these things were okay because they "had a higher purpose."
Dr. Phil Offers Help From the "Top Resources in the Nation"
Kendall finished by saying that she is "confused," which Dr. Phil took great relief in: "the fact that you're confused means that this is an open subject for you, we're in the game… this the beginning of our relationship, not the end… I have at my fingertips the top resources in the nation, lined up to help you, okay?"
Dr. Phil promised that he would keep her location private, and that nobody would know the identity of the people he apparently is going to have help her: "I'm not going to say who, and I'm not going to say where… You deserve a chance to have your life, and live it the way you want to live it."
It seems that Dr. Phil wants to help Kendall recover and recuperate back into society. Now the focus is on us to keep track of the information and confirm the facts of this story. If the story is true, as Kendall describes it, then it is time we work together to put down this international sex, torture and murder scandal.
The post WATCH: Woman Claims Rich And Powerful Men Trafficked & Locked Her In A Cage On Dr. Phil appeared first on We Are Change.