Update on Mueller Witch Hunt
May 4, 2018
Federal Judge Brutally Slams Mueller Witch Hunt: 'C'mon Man!' Accuses Special Counsel Of 'Lying' & No 'Unfettered Power'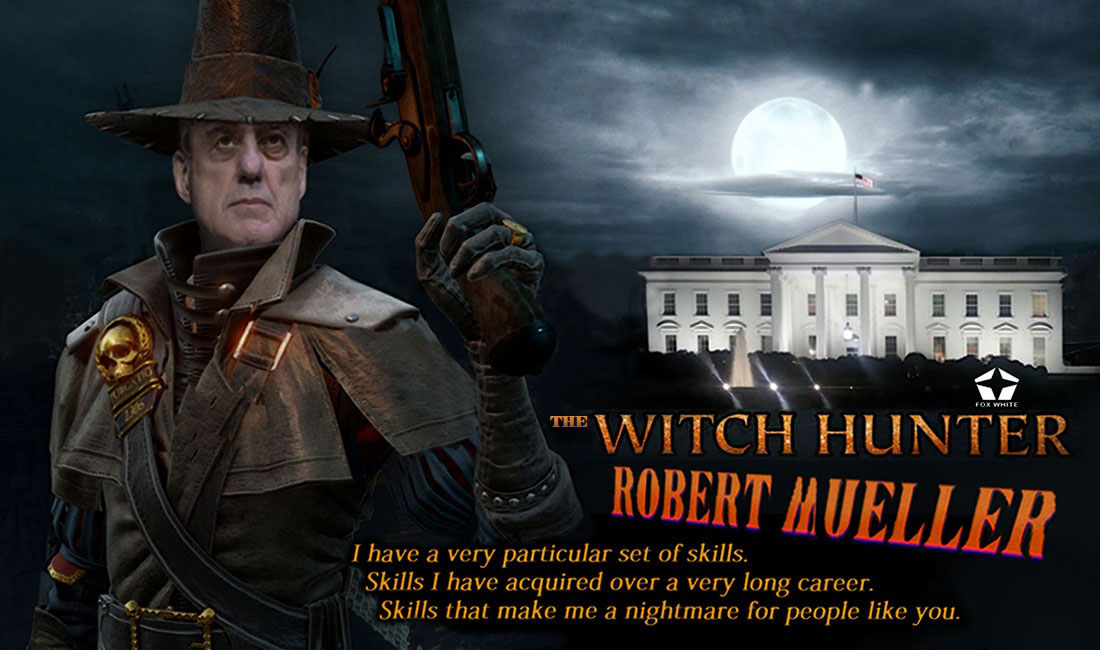 By Susan Duclos – All News PipeLine
Paul Manafort, indicted by special counsel Robert Mueller on charges unrelated to the 2016 election, has filed another motion to dismiss the charges within the 18-count indictment on tax and bank fraud-related charges, on a variety of grounds, including that the charges by team Mueller were beyond the scope of his initial mandate, which was to investigate; any links and/or coordination between the Russian government and individuals associated with the campaign of President Donald Trump," including " any matters that arose or may arise directly from the investigation."
U.S. District Court Judge T.S. Ellis is hearing the motion to dismiss, and his statements to the attorney arguing the case on behalf of Mueller's team, were at times brutal and sarcastic as he accused them of "lying" to the American people with the initial DOJ release detailing Mueller's scope, after Deputy Solicitor General Michael Dreeben explained to the court that some of the special counsel's "powers"  were secret, not revealed to the public, because they involved ongoing investigations and national security matters.
He summed up the argument of the Special Counsel's Office as, "We said this was what [the] investigation was about, but we are not bound by it and we were lying."

He referenced the common exclamation from NFL announcers, saying: "C'mon man!"
Judge Ellis also accused the special counsel of not caring about Manafort and just using him to target President Trump by making Manafort "sing."
"I don't see what relation this indictment has with what the special counsel is authorized to investigate," Ellis said during an hourlong hearing in Alexandria, Virginia. "You don't really care about Mr. Manafort's bank fraud. … What you really care about is what information Mr. Manafort could give you that would reflect on Mr. Trump or lead to his prosecution or impeachment."
According to a Reuters article, Judge Ellis repeatedly made the point that they were attempting to "assert leverage," over Manafort.
"The vernacular is to 'sing,' is what prosecutors use. What you got to be careful of is they may not only sing, they may compose," Ellis said, according to Politico.
Ellis is also demanding the special counsel's office hand over to him the original "scope memo," to justify charging Manafort for bank fraud from 2005 and 2007, which had nothing to do with the the mandate to investigate links between Russia and the Trump campaign.
Via Reuters:
None of the charges relate, however, to Trump's 2016 presidential campaign or possible collusion with Russia. Trump has denied any collusion. 

Manafort's attorney Kevin Downing has argued that the charges must dismissed because the FBI investigation dates back to 2014, and therefore did not arise from Mueller's probe. 

The bulk of Friday's questions by the judge were aimed squarely at Michael Dreeben, the deputy solicitor general who is currently working in Mueller's office. 

While Dreeben conceded that Mueller had inherited the probe into Manafort after his May 2017 appointment by Deputy Attorney General Rod Rosenstein, he insisted the office is on solid legal ground and has the power to proceed with prosecuting the case.

"Our investigative scope does cover the activity" in the indictment," Dreeben told the judge. "Cover bank fraud in 2005 and 2007? Tell me how!" Ellis retorted.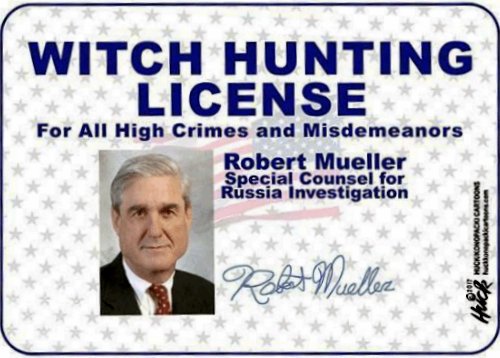 After being informed that a subsequent memo by Rosenstein gave Mueller the authority to pursue charges on Manafort that occurred before the 2016 election, the Judge pointed out the memo turned over to him was highly redacted, and demanded an unredacted version be submitted to him. When Dreeban attempted to tell the Judge the redacted portions did not apply Manafort, the Judge retorted "I'll be the judge of that."
The proceedings highlighted the Judge is suspicious as to the charges against Manafort being within Mueller's scope, as some of the information obtained to charge him, did not "arise directly from the investigation," as was stated in the original announcement of a special counsel being appointed, but stemmed "from an earlier Justice Department probe – in the U.S. attorney's office for the Eastern District of Virginia," as Fox News reports.
It is noteworthy that at the time of the original investigation, the U.S. attorney's office for the Eastern District of Virginia chose not to pursue the case against Manafort.
"What we don't want in this country, we don't want anyone with unfettered power," Ellis said. "It's unlikely you're going to persuade me the special counsel has unlimited powers to do anything he or she wants."
Related: MONUMENTAL: The Naked Truth About Robert Mueller
As Buzzfeed notes, while the majority of the questions and scorn were aimed at the Mueller team lawyer, Ellis did ask Manafort's lead attorney Kevin Downing a few pointed questions as well:
As skeptical as Ellis appeared regarding the government's arguments, he also had questions for Manafort's lawyer that suggested he hadn't made up his mind. Even if there were issues with the breadth of Mueller's original appointment order, the judge asked, didn't the August memo address that by specifically referring to Manafort's work in Ukraine as falling under Mueller's jurisdiction?

"Let me ask you: So what?" Ellis asked Manafort's lead attorney Kevin Downing. Downing replied that Rosenstein couldn't retroactively fix the problems with the original appointment order. If it was unlawful, Mueller lacked authority to conduct the investigation and convene a grand jury, Downing said.

Ellis asked Downing if one possible outcome would be that he could send the case to the US attorney's office in Virginia to handle. Downing said that could be an option.
Judge Ellis has not ruled on Manafort's motion to dismiss and has given the special counsel's office two weeks to provide the unredacted "scope memo" from August.
The Judge also reportedly chided Mueller's budget and specifically asked if Deputy Attorney General Rod Rosenstein has been recused from the case as he is an important witness in the case.
I find it highly interesting that the Judge specifically and deliberately brought up Rod Rosenstein and whether he was recused since he is a witness, leading me to believe the Judge has been keeping an eye on the whole witch hunt, bringing up the same concerns other legal experts have.
In February, renowned attorney Alan M. Dershowitz, who is the Felix Frankfurter Professor of Law, Emeritus, at Harvard Law School, highlighted five key points to answer the question as to whether Rosenstein should be recused from his oversight position of Robert Mueller.
Five facts are indisputable. First, Rosenstein is currently supervising Robert Mueller, who he appointed to be special counsel to investigate the Russia matter and all ancillary issues. Second, these ancillary issues include any possible obstruction of justice growing out of the Russia investigation. Third, President Trump's firing of former FBI Director James Comey may be an important building block in any possible obstruction case against the president. Fourth, Rosenstein played a central role in that firing, having written the memorandum justifying the president's action. Fifth, Rosenstein would be an important — perhaps the most important — witness in any investigation of the reasons behind the firing.
The fact that Judge Ellis is asking about Rosenstein shows he is just as concerned about the ethical aspect of Rosenstein's involvement.
BOTTOM LINE
While the decision to dismiss the charges against Manafort brought by team Mueller has not be made by Judge Ellis yet, and it could go either way, it is noteworthy that no one indicted by Mueller, to date, has been charged with "collusion" with Russia regarding the the 2016 election, which was his original mandate, until Rosenstein retroactively expanded his scope in August.
No matter what the judge decides regarding the motion to dismiss, it is now on record, with a federal judge brutally slamming Robert Mueller's case against Manafort as nothing more than part of a witch hunt to "assert leverage" over Manafort, in an attempt by team Mueller to get him to "sing," as an attempt to find something, anything, to justify his multi-million dollar investigation in order to "prosecute" or "impeach," the President of the United States.
If that is the case, than after more than a year-and-a-half of FBI/DOJ investigations, and nearly a year of a special counsel investigation, they still have absolutely nothing on President Trump and are desperate to find something.
Final Note: American taxpayers are still paying for this witch hunt.
NOTE TO READERS: With digital media revenue spiraling downward, especially hitting those in Independent Media, where attacks from every direction continue to come unabated, it has become apparent that traditional advertising simply isn't going to fully cover the costs and expenses for many smaller independent websites.
Any extra readers may be able to spare for donations is greatly appreciated.