Israel Bans Activist Irish Mayor Over Boycott, Divest, Sanction, Learns on Twitter He's in Palestine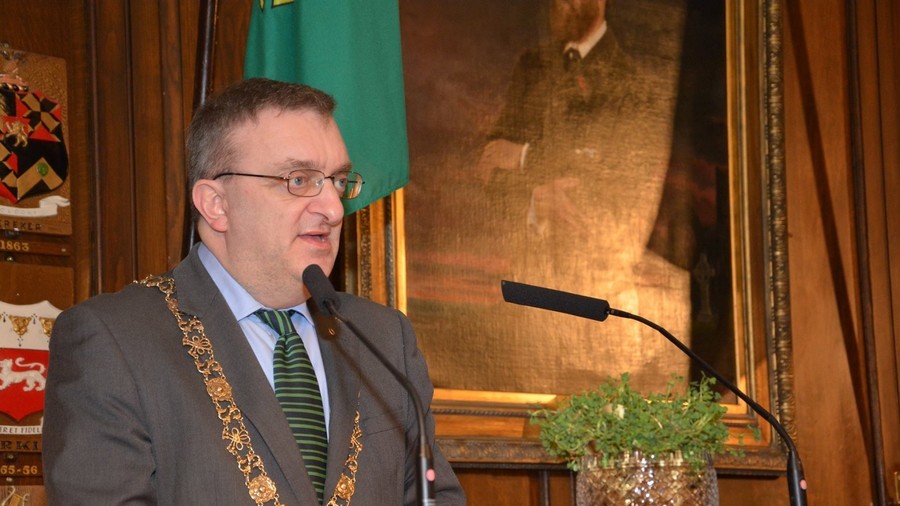 Israel learned its efforts to ban the Dublin mayor from entering the country over his support for the pro-Palestinian BDS movement had failed – after the mayor tweeted to tell them he was already in Ramallah.
Dublin City Council voted this week to endorse the Boycott Divestment and Sanctions movement, a global campaign to end Israel's occupation of Palestinian land through the boycott of Israeli goods and services, the divestment of funds and, in theory, sanctions.
This prompted Israeli Interior Minister Arye Deri to announce he would bar Mayor Mícheál Mac Donncha from entering Israel. Mac Donncha was planning to attend a conference in Ramallah in the West Bank, after being invited by the Palestinian Authority.
Not long after Deri made this threat, Mac Donncha tweeted he was already in Ramallah.
"The Lord Mayor travelled via Frankfurt and Tel Aviv Airports and encountered no difficulties during his journey." a spokesperson told RT.
It has since emerged that Mac Donncha was able to slip past Israel's notoriously tight airport security thanks to a simple spelling mistake. According to Yedioth Aharonoth, authorities are looking for a way to expel him.
A source from the Population and Immigration Authority blamed the Ministry of Strategic Affairs for the mix up. The ministry has been dubbed Israel's "anti-BDS start-up" due to its focus on countering BDS efforts.
"The details aren't received with the man's picture," the source said. "The Ministry of Strategic Affairs misspelled the man's name in the document it gave the border control, and that's how it was entered into the system. If someone is barred from entering, the system should produce a warning as soon as the name is entered, but when someone arrives with a passport bearing a different name, there's no way of knowing about the ban."