From Freedom Watch:
Elector push for Russia briefing heats up after Podesta fans flames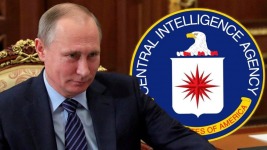 By Adam Shaw
Fox News
December 14, 2016
A push by restive electors for a briefing on alleged Russian interference in the U.S. election is growing after Hillary Clinton's campaign chairman poured fuel on the fire by endorsing the call – as some Donald Trump foes continue to hold out hope they can deny the president-elect the office he won.
John Podesta, whose emails were leaked to the front pages of news outlets across the country via WikiLeaks in the last months of the campaign, did not directly call on electors to flip their vote. He merely backed the demand by a handful of them for an intelligence briefing on Russia involvement.
"Electors have a solemn responsibility under the Constitution and we support their efforts to have their questions addressed," he said in a statement Monday.